Home » Gaming
Want to Win an Olympic Gold?..Buy a Wii
If you've ever played Boxing for the Wii you know first hand that after 20 mins of intense jabs, haymakers and stiff hooks it can do a number on your upper body. Some might even comapre it to a light cardio or muscular workout but nothing more. But get this…Japans Kosuke Kitajima, who took home the gold medal in the men's 100-meter breaststroke last week, credited his success to Mario. No, this is not the name of his trainer, but Nintendos famous Mario Mario character. Kitajima was quoted saying,
"See, Mario does the breaststroke, and thus, it's perfect mental training for envisioning the actual Olympic hall.
After watching this video trailer showcasing the game I don't know how in hell it helped him envision anything other then annoying music and crappy graphics.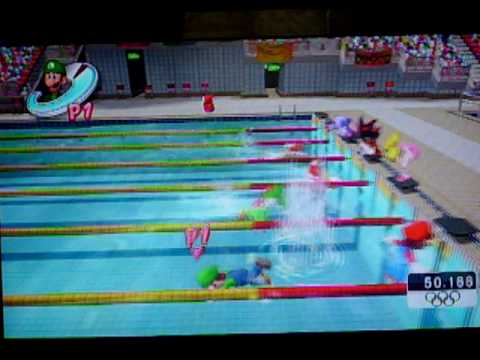 [Via Engadget]
Relevant Links: