Home » Exercises
The Benefits of Squats
When performed with proper technique, squats can be one of the best exercises you can do at the gym.
Here are some of the benefits of squats:
Increases Muscle Mass – Performing squats with proper technique increases your overall muscle mass due to amount of stress that squats can put on your body. By being able to squat 1 1/2 times your body weight, you will naturally get bigger arms, back and chest.
Increased overall strength and power – You will be surprised how much squats can help you lift more weight for almost all exercises. By increasing your squat strength by 100 lbs you should see an increase of 30-50 lbs on your bench press max.
Better posture – When you squat with proper technique your back, hips, core and legs are strengthened. This will help you with your posture and prevent lower back injuries.
Increases leg strength and flexibility – Leg strength and flexibility helps you not only at the gym but for everyday activities and sports.
Knee Strength – By doing the squat with proper technique, especially lowering your hips below parallel, your knees will become stronger. No matter what most amateurs say, Squatting deep is key to avoiding knee injuries.
These are the most important benefits of squats. Remember that the proper squat technique is very important and may take some time to learn but the benefits are well worth it.
When you get real good you'll be lifting just as much weight as this dude can.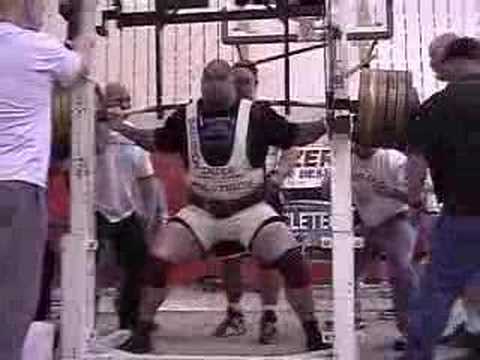 Relevant Links: