Home » Diet and Nutrition
Basic Post Workout Nutrition
What is Post-Workout Nutrition?
After exercise our bodies are depleted of amino acids, glycogen, and certain nutrients which are vital for optimal recovery. This is why having fast digesting nutrients in the form of a shake is ideal post workout.
Benefits of Post-Workout Nutrition
Better recovery
Gains in lean muscle mass
Less muscle soreness
Better nutrition
What is Included in a Post-Workout Shake?
Whey Protein – Highest Biological Value of protein, which delivers amino acids to muscles faster then, eating whole food proteins (chicken/eggs/fish). Whey also boosts the immune system and gives energy.
L-Glutamine – The most abundant amino acid found in muscle tissue, glutamine is depleted down during stress (exercise) so supplementing glutamine will increase overall recovery.
L-Taurine – Known as an insulin mimicker, helps shuttle nutrients into muscle cells.
Creatine Monohydrate – Since creatine is used for "short burst" activity we want to re-load the muscle with usable creatine for the next workout.
Fast Digesting Carbohydrates – In the form of dextrose, maltodextrin or waxy maize, these carbs help replenish glycogen after exercise and are important factor after exercise.
When Should I Drink a Post Workout Shake & what are the Measurements?
The post workout shake should be consumed either immediately after exercise or within an hour of training.
Water: 10-15 Ounces
Whey Protein: 25-50g (depending on body size)
Carbohydrates: 50-100g (basically a 2:1 ratio with protein)
L-Glutamine: 5-10g (teaspoon = 5g)
L-Taurine: 5g
Creatine Monohydrate: 5-10g
Post Workout Nutrution Video: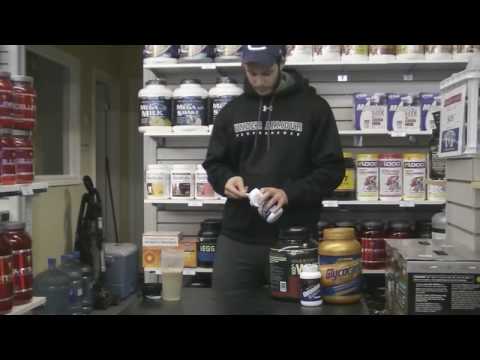 Relevant Links: