Home » Healthy Living Blog
5 Best Foods To Fight Cancer

There are a million reasons why you want to eat healthy and here is another; healthy foods can fight and prevent cancer! Yes a lot of things can contribute to getting sick such as your family history, the job you work 60 hours a week at, your diet, exercise, sleep and a lot of other factors but what are some ways you can fight back? These 5 types of food can give you the edge in battle you need to fight off certain forms of cancer and other types of sickness. Try working them into your diet slowly like I talk about in the healthy living plan and during the course of your life you will see a difference.

Gone Fishing
Researchers have done a test study of over 45,000 people and discovered that the people who ate fish over 3 times per week were 40% less likly to develop prostate cancer than people who only ate fish 1-2 time per month. Getting your omega 3 oils is a big factor in this and fish is a great supply of healthy fat your body needs to get in order to work at its top level. A lot of people aren't as lucky and cant get fresh fish in there area and for that I reccomened getting a fish oil supplement to help with getting your vitamins and minerals that you would otherwise get from the sea.
Spice It Up
Not only will this help with you from getting bored of your weekly rotation of foods, but it will help fight the early development of H. Pylori which is a ucler forming type of bacterai that is known for producing certain forms of cancer in your body.  The secret is getting "Turmeric" into your daily diet, it is the key ingredient that is known for not reducing the size of the bacteria but for taking the threat away from it.
The best food for getting your Turmeric is from eating curry, which is an Indian food that is just full of Turmeric and other ingredients that are great for fending off other sickness and disease. If you don't fancy curry than you can just add extra mustard to your dishes because it too is packed with Turmeric.
Whey Of Life
Exercising is a great way to stay healthy in shape and there are tons of easy exercises you can do out there, but one of the main reasons people exercise is to grow muscle. For years people have been making protein and health shakes after they worked out for muslce building, but reaseachers now are finding that whey protein can actually help boost the amount of Glutathione levels in your body. Glutathione is a cancer blocking compound that can protect harmful cells from penetraing your healthy ones that could lead you to becoming very sick.
You can get whey protein pretty much everywhere these days, the trick is getting one that tastes good and is a healthy choice for your body. Check out this video on whey protein and other post workout nutrion products for more info.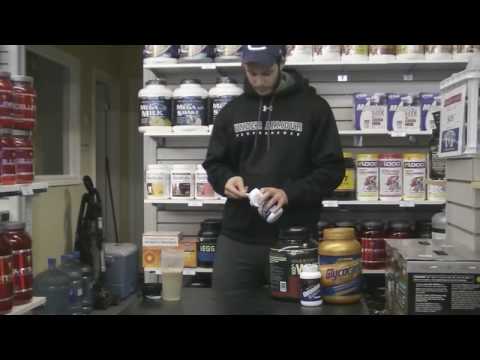 Will You Berry Me?
It has been well documented that eating a good aomunt of berries is great for getting anti oxidents and your daily vitamins. Thats because a lot of berries contain glycosides, phenolic acids and anthocyanins which can help block tumors from forming or stop the ones that you may already have.
The best berries for you are cran, blue and raspberries ( try getting jucie into your daily meal plans and try to get at least 25% real juice so that you get cancer fighters inside your body )
Steal grannies Tea
Who knew little old Grannie was hording all the healthy tea to herself? No wonder why she is 105 and still playing beach volleyball. Drinking both green and white tea are so important for your body and can have incredible results for boosting your immune system and preveting cancer (especally colon).
Try to sip on a cup or two during the day and you will notice even during flu season that your body is holding up well and you still have tons of energy at the end of your day. Other ways to keep strong include doing fun physical activites and getting enough rest at night, so sleep well.
Relevant Links: