Home » Supplements
Product Review: Universal Animal M-Stak
What is Universal Animal M-Stak?
Universal Animal M-Stak is a non-hormonal anabolic stack that combines a blend of nutrients to help build muscle and provide energy for better gains in lean mass.
What are the benefits of Universal Animal M-Stak?
Nutrient-Partitioning: Whenever you have a meal during digestion the body will secrete a variety of hormones to absorb the nutrients where they will be used for energy, used to rebuild muscle and other bodily tissues or stored as body fat. The better nutrient-partitioning you have, more calories will be used to rebuild any damaged muscle tissue or build up new muscle tissue.
Protein Synthesis: Helping your body break down protein into usable amino acids for recovery.
Anabolism: chemical reaction which causes smaller molecules to combine to form larger more complex ones. This causes the creation of new cellular material, enzymes, proteins and tissues. This is necessary for maintenance, growth and recovery.
Anti-Catabolism: Catabolism causes the break down of muscle cells and tissues, therefore anti-catabolism prevents this.
Stimulants: Giving better energy and focus for training.
Side effects of Universal Animal M-Stak
Discontinue use if nervousness, tremors, sleeplessness, loss of appetite or nausea occurs. This could be caused by the stimulants in the product so avoid taking too late in the evening. This can be avoided by removing the Red Pill which contains the stimulants.
When Should I take Universal Animal M-Stak, and how much?
Take a pack every day for 21 straight days. On training days, take it 30-45mins before lifting. On off days, take it between meals. Cycle Animal M-Stak for best results. Three weeks on, one week off. Repeat as needed.
Is Universal Animal M-Stak right for you?
I usually recommend M-Stak for men under the age of 25 and over 18 since the product is a "non hormonal" stack, natural testosterone levels peak at 25 and slowly come down. Using a product that contains natural testosterone enhancers usually does nothing for a younger guy, this product is different by providing muscle building qualities without the hormonal issues.
What Ingredients does Universal Animal M-Stak contain?
Natural Flavone/Sterone Complex
Anabolic Adaptogen Complex
Insulin Potentiating Complex
Energy Complex (Stimulants)
My opinion on Universal Animal M-Stak
Having tried M-Stak & Animal Pak from Universal Nutrition I am not a huge fan of the amount of pills that come along with their stacks. I found excellent gains in strength from M-Stak, but I only gave it the one 21 day cycle, knowing a few other people who have followed up with 2-3 cycles of the product have seen excellent gains in lean mass and strength so overall Universal is known for making great products so in my opinion it's definitely worth trying out. Keep Training, Keep Eating!!
Universal Animal M-Stak Video: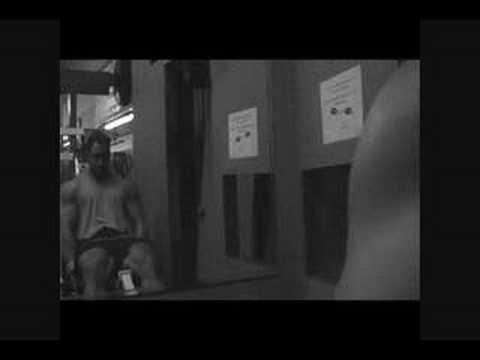 Buy Universal Animal M-Stak and other Universal Nutrition Products:
Relevant Links: