Home » Sports
Phelps calling it quits after 2008 games.
Olympic juggernaut Michael Phelps will be giving up swimming after the 2008 summer games in Beijing and focusing less on swimming and more on building his life. Born in Baltimore, MD the 23 year old Phelps gave up his amateur ranking at the age of 16 to go pro and has yet to look back. Phelps is a classic momma's boy, when his parents got divorced in 1994 his mother was looking after him and his two sisters (both are also swimmers and one nearly making the USA national swimming team before sucoming to injury). Raised in Baltimore he was discovered at a young age by his coach Bob Bowman told his mother that she needed to pull young Michael out of all the other sports he was playing as a kid so he could focus on building her son into an Olympian.
Trouble with the law
In November 2004 Phelps was pulled over and arrested for driving under the influence which shocked the nation and outraged a lot of people. Phelps was fresh off a historic Olympics in Athens and was looked at as a role model and hero by so many people. He was sentenced to 18months probation, a $250.00 fine and had to go around to local schools to talk about drinking and driving. This blip on the radar for Phelps was an eye opener and no doubt helped turn him into the world champion he is today. A solid role model and hero for the best of us.
Phelps holds way to many records and achievements to write in a single blog so im just gonna pick and choose the most impressive of his feats which include:
8 medals in the 2004 Athens Olympics which included 6 gold.
Has a career total of 45 medals which include the Olympics, the world championships and the pan pacific championships.
Is currently riding a 14 gold medal streak dating back to 2004 and he still has 3 races left in these Beijing games!
So what is Phelps going to do after the 2008 games?
Phelps has been attending the University of Michigan in Ann Arbor, MI studying sports marketing and management. Once the games are over he plans to finish his degree and work along side his current coach Bob Bowman in Baltimore at the North athletic club. Phelps may still swim in the 2012 games in London, but not in 17 races. He says if he can he will compete in 2 or 3 events and hopefully help the USA bring home more medals.
Phelps is looking to beat Mark Spitz's record of 7 gold medals in one Olympics, with 3 events left to go Phelps is in prime territitory to do so, especally since the toughest races are behind him. Take a look at this video on Phelps as he prepares for his Olympic journey.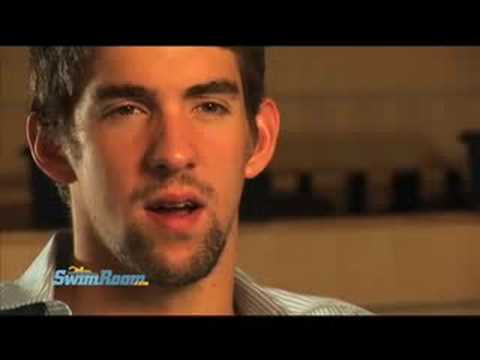 Relevant Links: